GLOCK 17/19 TLR1/HL OWB TACTICAL KYDEX HOLSTER
Orientation
Right Hand
Left Hand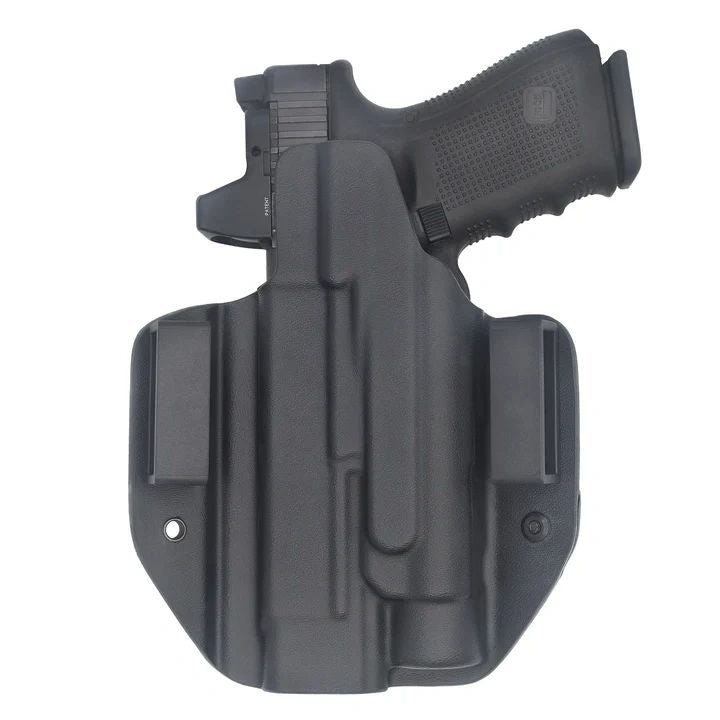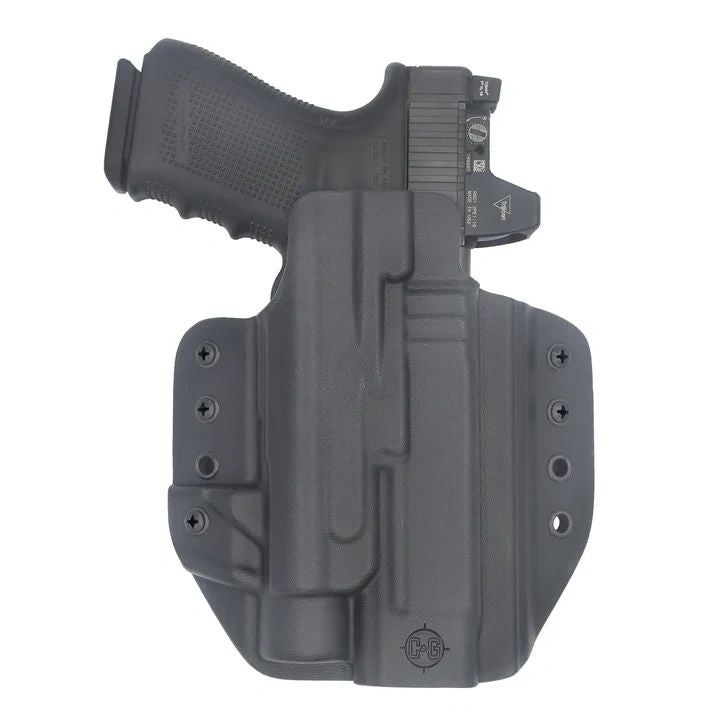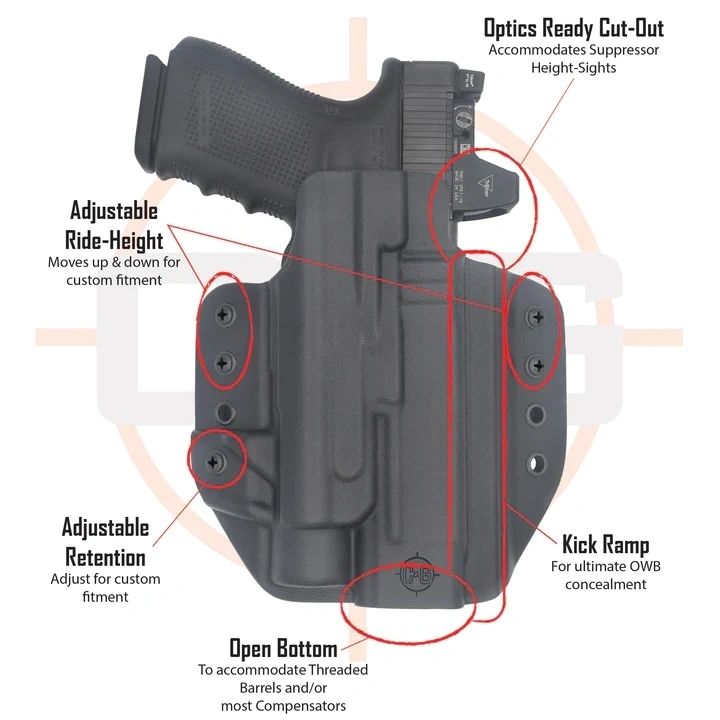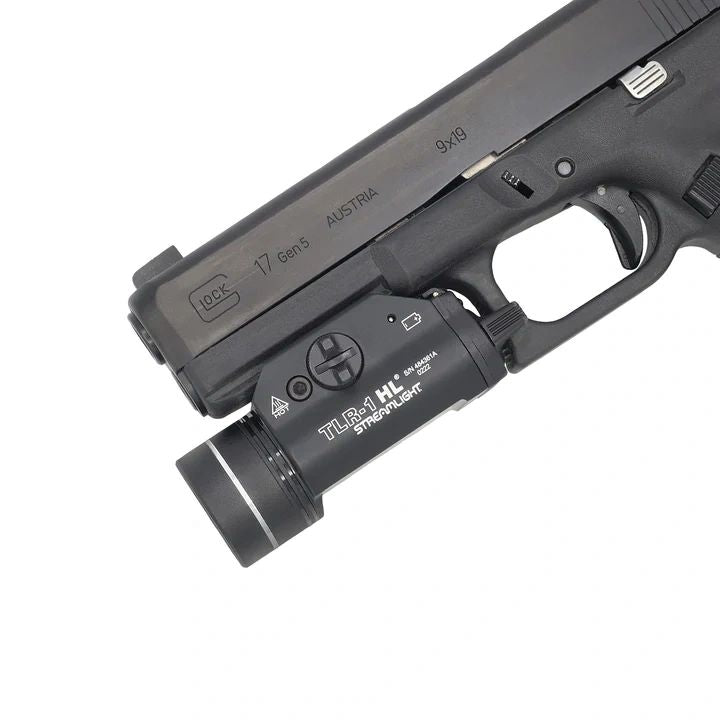 Please Note: Weapon light MUST be attached to Firearm, holster will NOT work without light.

FEATURES INCLUDED
Will NOT fit Gen5 .40cal Glocks
Designed forTLR1andTLR1HL

Designed to fit with most RMR/Red Dots on the marketTrijicon RMR, Leupold DeltaPoint, Sig Romeo, etc. (Please list in Order Notes if you have theTrijicon SRO)
Open Bottom that will fit your Threaded Barrels & Compensators (Tyrant, Agency, Zev, PMM, etc)
Tall sight channel (Red Dot/Suppressor height)

Custom C&G 1.75" belt loops
100% made in America, by Veterans and Law Enforcement and guaranteed for life!
Solid locking retention (audible and tactile "click" when securely holstered)
Proprietary molds and CNC milled means perfection for you and a level of precision that can't be beaten. This means a level of comfort and concealment you have never experienced from a Kydex holster.
DISCLAIMER: "GLOCK" is a federally registered trademark of GLOCK, Inc. and is one of many trademarks registered by GLOCK, Inc. and GLOCK Ges.m.b.H. Neither C&G Holsters nor this site are affiliated in any manner with, or otherwise endorsed by, GLOCK, Inc. or GLOCK Ges.m.b.H.
Products found on this website are not manufactured, authorized, endorsed, or warranted by GLOCK. Further, GLOCK does not warrant or represent that any product on this website is compatible with GLOCK pistols.The use and purpose of "GLOCK" on this page is an advertisement for the sale of C&G kydex holsters and products that are compatible with Glock pistols and magazines.