Deluxe Fine Knit Watch Cap (MPD)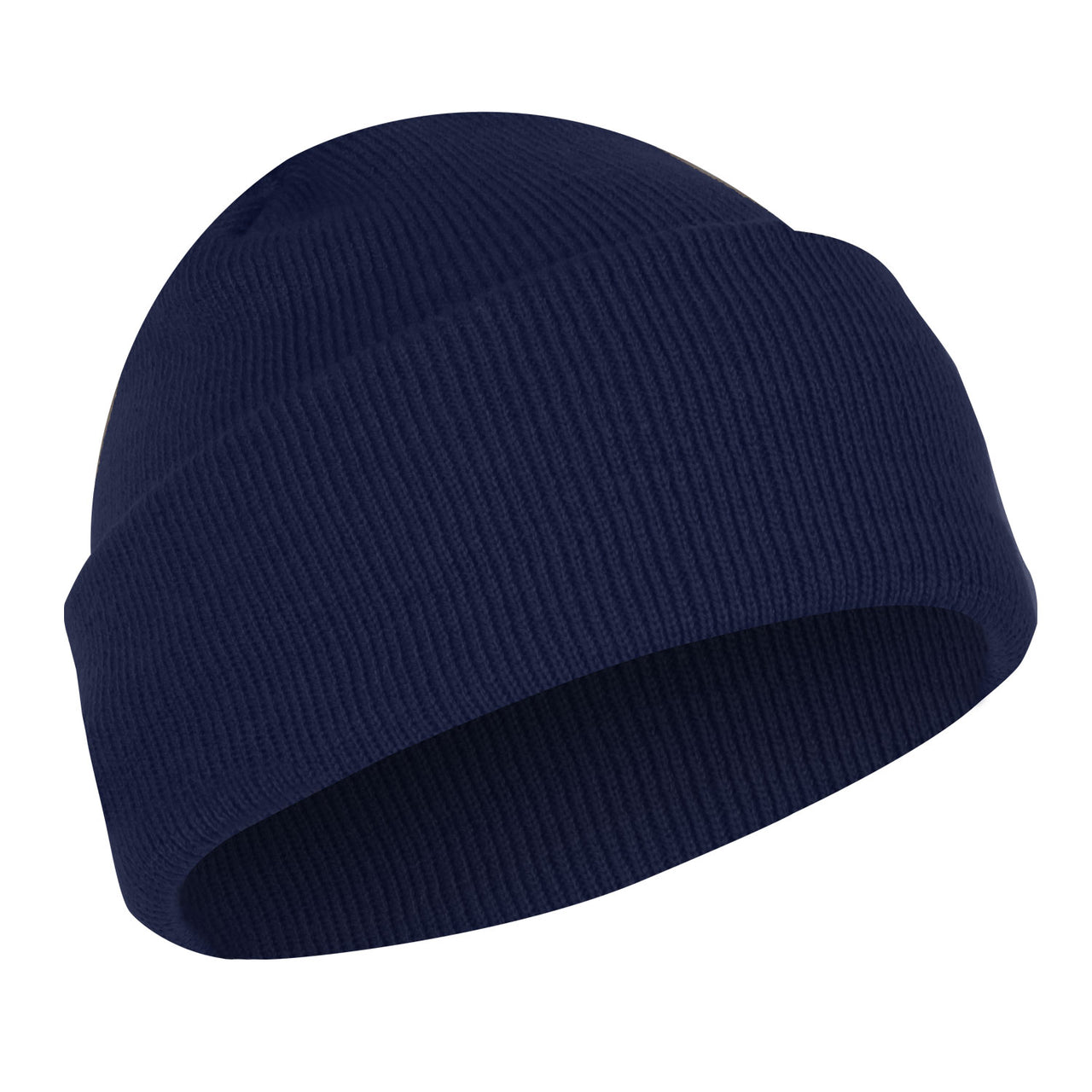 *Includes cost of patch and sewing*
Keep incredibly warm this winter with our Deluxe Fine Knit Watch Cap. These comfortably knit military hats offer unbeatable all-weather protection, are built to withstand rugged outdoor use, and will protect you wherever you go. They're great for daily wear, camping, fishing, hiking, skiing, snowboarding, skating, biking, and other outdoor activities. Keep an extra military watch cap in your car for those spontaneous adventures that your friends or family came up with on the fly!
TACKLE THE GREAT OUTDOORS: Our Deluxe Fine Knit Watch Caps Offer Unbeatable All-Weather Protection. These Winter Hats Are Built To Withstand Rugged Outdoor Use, Will Protect You Wherever You Go, And Are Great For Daily Wear And Outdoor Activities.
LONG-LASTING MATERIAL: Made Of 100% Acrylic Fine Knit Fabric, These Beanie Hats Are Lightweight And Comfortable. The Knitted Military Cap Is Great At Retaining Its Shape And Color, Allowing You To Wear It Over And Over Again.
INSULATING PROTECTION: These Military Winter Watch Hats Are Designed To Fit Snug Against Your Head To Better Insulate Your Body Temperature. This Insulation Provides A Helpful And Convenient Barrier Against The Cold.
SOFT TO THE TOUCH: In Addition To Keeping You Warm, These Finely Knitted Hats Are Extremely Comfortable. Wear Your Watch Cap All Day (And Night) Without Any Itches Or Scratches.
ONE SIZE FITS MOST: Our Outdoor Watch Caps Are For Both Men And Women, And Will Accommodate Most Head Sizes. The Woven Material Aids In The Its Unmatched Versatility.
ADDITIONAL STYLING: These Military Winter Beanie Caps Can Also Be Worn With The Cuff Up, Hitting Just Above The Ears; Or For Additional Length And Alternative Styling, It Can Be Uncuffed.