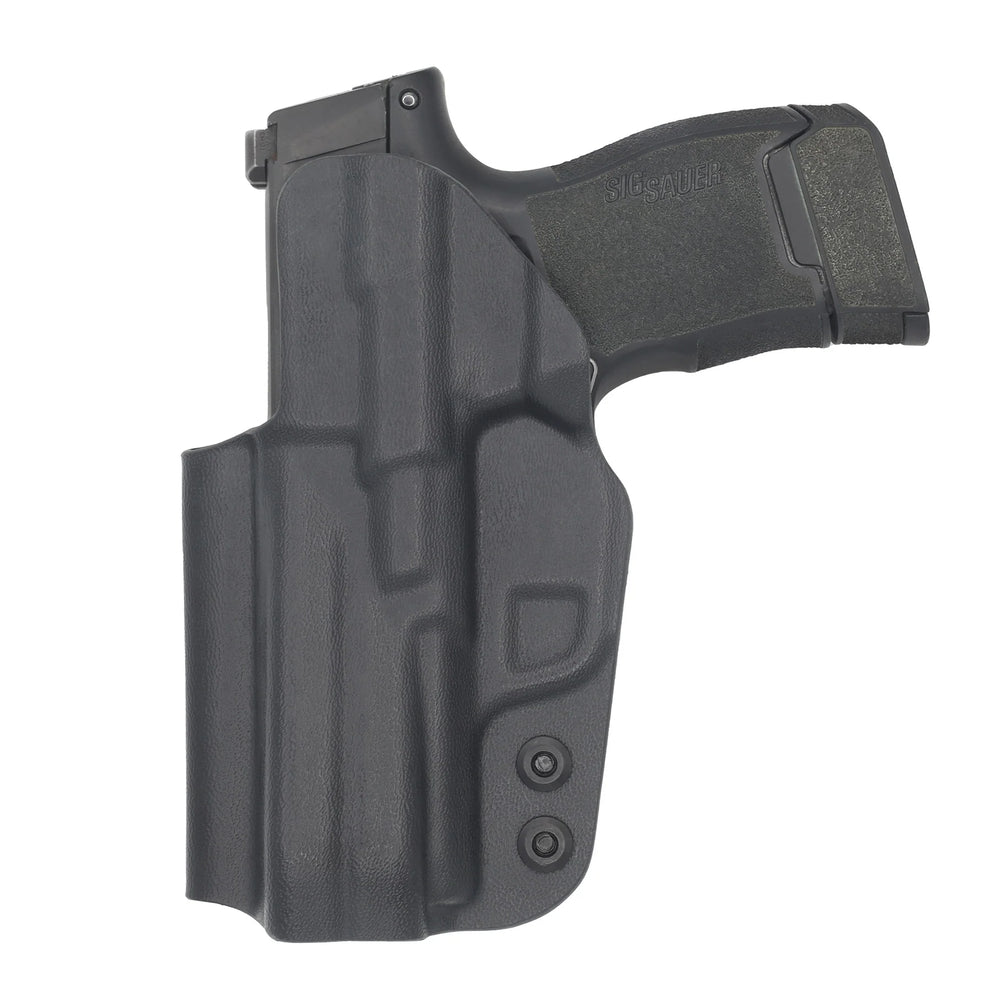 C&G SIG P365 IWB COVERT KYDEX HOLSTER - QUICKSHIP
from

$59.99
FEATURES INCLUDED Designed to fit with most RMR/Red Dots on the market Trijicon RMR, Leupold DeltaPoint, Sig Romeo, etc. (Please list in Order Notes if you have the Trijicon SRO) Open Bottom that will fit your Threaded Barrels & Compensators (Tyrant, Agency, Zev, PMM, etc) Built in wedge for optimal deployment and complete comfort Tall sight channel (Red Dot/Suppressor height) 100% made in America, by Veterans and Law Enforcement and guaranteed for life!  Solid locking retention (audible and tactile "click" when securely holstered) Proprietary molds and CNC milled means perfection for you and a level of precision that can't be beaten. This means a level of comfort and concealment you have never experienced from a Kydex holster. ALPHA UPGRADE AVAILABLE Alpha Upgrade Package includes: C&G Branded DCC CLIPS Modified Kydex shell for more ergonomic design and concealment Darkwing attachment installed Thicker than standard Kydex for an even more durable finish.
If you can't find the product you're looking for...
contact our support line to see if we can source it for you!